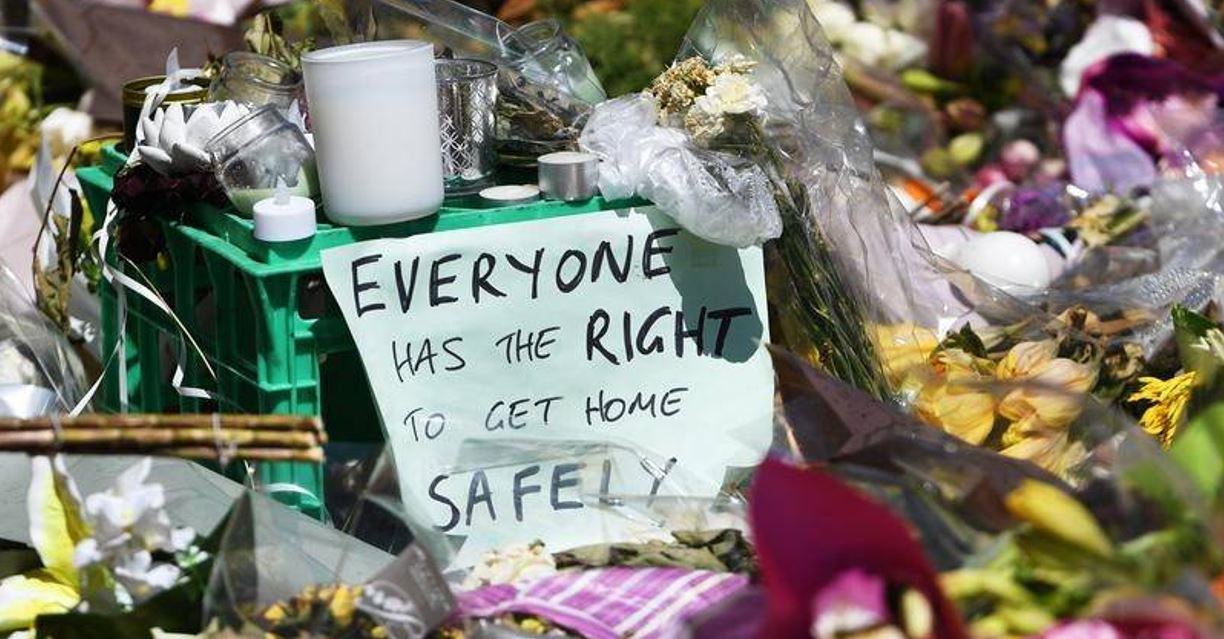 "We All Have The Right To Get Home Safely"
I know I am not alone when I say it is deeply heartbreaking to hear the news of yet another young woman – who was bursting with potential – have her life taken away so early, and in such a brutal and devastating way.
Jill Meagher, Anita Cobby, Eurydice Dixon, Masa Vukotic and Aiia Maasarwe are names we have all come to know well. All these women had one thing in common; they were walking home when they were attacked.
Based on statistics, one in six Australian women have experienced physical or sexual violence throughout their lifetime. In 2015, police released statistics showing an average of 52 sexual assaults against women were reported every single day – figures which are both outrageous and deeply disturbing.
The questions asked by many include "Why do these men think it is okay to act so violently towards women?" or "How do they believe they have the right to take someone's life?". What is the answer? There is not enough space or time in this article to add all the arguments for their actions, whether they be psychological or society-based. However, what is evident is that we have a problem, and we must act now.
We need men of goodwill to stand up and demand respect for women to support a long overdue campaign that sends those men a clear and simple message – this behaviour will no longer be tolerated.
This campaign is "We all have the right to get home safely".
As part of this campaign, we first need to – as a community – raise awareness of how unacceptable this behaviour is towards women or anyone that is in a defenceless position. If we can stand together, we can help evoke change.
Secondly, it is important to highlight that whilst asking women to change their behaviour is insulting, it is also unfortunately a sign of our current times. So, if it means we can save lives, then as a community we have a responsibility to educate all women on how to defend themselves.
I have outlined some very important tips below that will form a part of this campaign, please take note and pass this information on.
Self Defense Tips All Women Should Know
1. Make sure your phone is fully charged at night
It may seem obvious but having access to a phone in an emergency can make all the difference. Whether you're the victim of a crime or even a witness, the sooner the authorities can be notified the better. You should also educate yourself on your phone's in-built emergency capabilities. For example, the iPhone will emit a loud siren and call the authorities when prompted. Read here how to use Emergency SOS on your iPhone. https://support.apple.com/en-us/HT208076
In America, some University campuses also have an app called Safe Zone, which when downloaded will allow the person to contact the authorities quickly and alert them to an emergency situation without having to call. Perhaps this is something we should be adapting for the Melbourne CBD?
Lastly, we are all a stickler for having our phones fully charged in the morning but take some extra precautions to ensure you can also walk home with it fully charged at night. Get into the habit of keeping a phone charger in your bag and re-charge your phone before heading off anywhere in the evening.
2. If possible, travel in groups
This is a no-brainer. You are less likely to be attacked if you are waking with more than one person. Before leaving, check to see if someone can walk you home or if someone lives close by so you are able to keep each other safe.
3. Walk in busy, well-lit areas
If you must walk on your own, then ensure you choose the most populated and well-lit routes as possible. This can be hard as for a first-world country Australia has notoriously dark inner suburb streets – an issue which should be re-visited with the utmost urgency. If the streets are not well lit, you can use your phone's flashlight to assist in seeing what's ahead of you. Whatever you do, DO NOT take short cuts through parks.
4. Take the most efficient route or take an Uber
Minimising any time that you are walking through a park or dark, empty streets at night is going to drastically reduce your chances of being attacked. Avoid walking long distances if you can, taking an Uber can sometimes be the safest and quickest route home.
5. Be aware of your surroundings
As nice as it is to zone out with social media and music, this should be avoided at all costs when walking home. Keep your head up and stay alert to your surroundings so you can a) notice anything out of the ordinary and b) respond accordingly and immediately. If you need to speak with someone put them on loud speaker and ensure you keep your head up.
6. Let someone know
Start making a habit out of letting someone you trust know your whereabouts. Check in with this person when you are leaving a location and let them know when you anticipate being home. You can also give this person access to your phone's location on the Find My Friends app on your iPhone. Read here how to set up and use Find My Friends. https://support.apple.com/en-au/HT201493
7. Trust your instincts
Your instinct is your best ally when you are walking alone at night. If you sense something is off, don't be afraid to let the person following you know that you are aware of their presence. This can often deter an attacker to carry out the attack, due to no longer having the element of surprise.
8. Find somewhere safe
If you are being followed then don't walk back to your car or house having already notified them of being aware of their presence, instead walk to a busy public place and get help.
9. Don't be a victim
Take in to consideration all of the above. Remind yourself when walking not to be a victim, work through all these practical self-defence tips and you will be in a good position to avoid an attack, and without having to protect yourself through physical self-defence.
10. Know basic self-defence techniques
If anything were to happen then this is when your self-defence training can kick in.
A basic self-defence class will walk you through:
Mindset for fighting back
Mindset of a criminal
Boundary setting and conflict de-escalation
Physical techniques based on a full force attack
To coincide with International Women's Day, Kingfisher will be hosting a self-defence class during the week on Wednesday, March 6th. This will be held at the Kingfisher office on Collins Street, with limited spaces available, and Howard Kimber from Fight Back Women's Self Defence will be donating his time to this important campaign.
Details for Howard can be found here https://www.fightbackselfdefence.com.au/.
If you are interested in being part of this lunch time event and educating yourself on the core principles of self-defence, please contact Nav Sandhu via nav@kingfisherrecruitment.com.au to secure your spot.
If you believe you can help in any way to push this campaign forward, please get in touch with myself. I know this is a sensitive subject for many, however it is something we just cannot ignore anymore.
Lesley Vallance
lesley@kingfisherrecruitment.com.au
0439 789 952