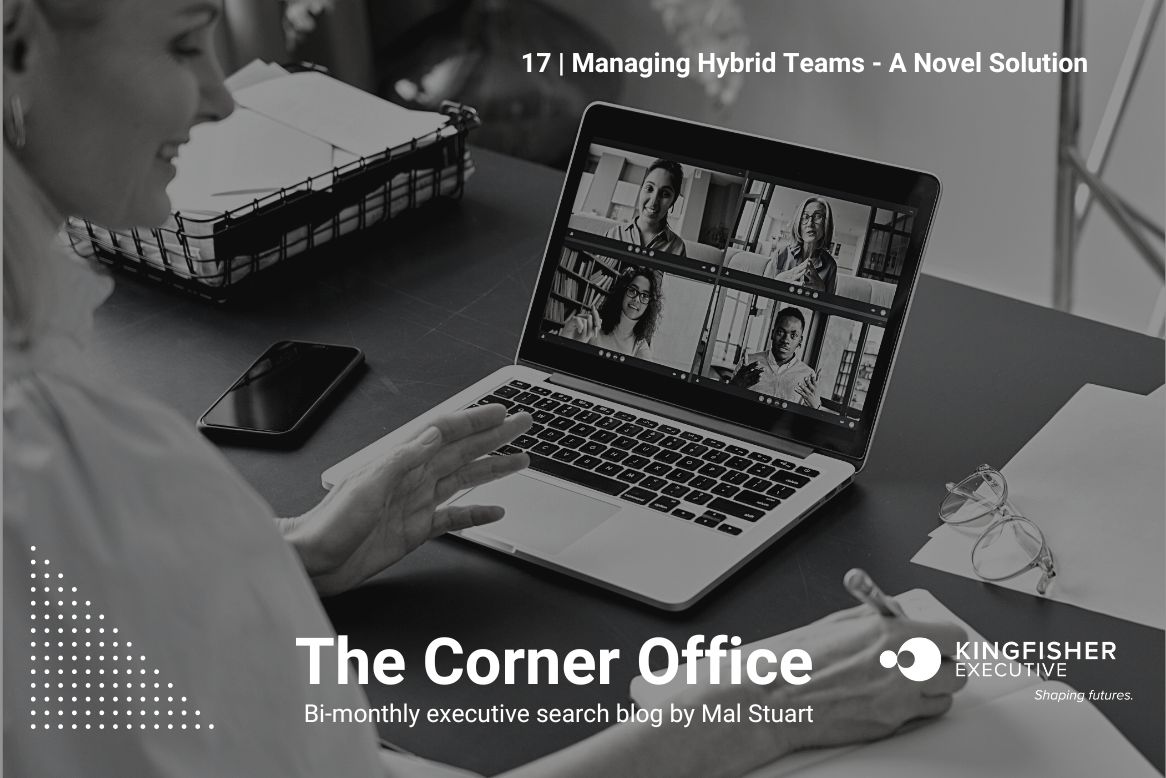 Managing Hybrid Teams – A Novel Solution
The opportunity to work from home was well over-due but came suddenly. There was no transition to WFH, it just happened.
Initial expectations around WFH productivity were low, as JobKeeper was underwriting many businesses. This early experience with WFH set the bar quite low.
Although many jobs can be done from home, it seems that without the structures and disciplines of the office, many of us are less productive.
Doug Kirkpatrick is an organisational change consultant and TEDx speaker – he has a different view on the problem and a novel solution.
Watch his Tedx talk here: https://www.youtube.com/watch?v=Ej4n3w4kMa4 
Doug contends that the traditional hierarchical management model is out of date and lacks effectiveness, particularly in a WFH or hybrid work environment.
Self-management is a model whereby there are no managers and individuals take personal responsibility. The old hierarchy structure is replaced by a network structure, which increases communication and above all, employee engagement.
Although the self-management model may sound utopian, Doug provides real examples where the model not only work but is excelling.
With the great resignation, companies are recognising they have to adopt WFH or others will.
For anyone trying to manage teams in the current environment, it is worth considering a novel solution for a novel challenge.