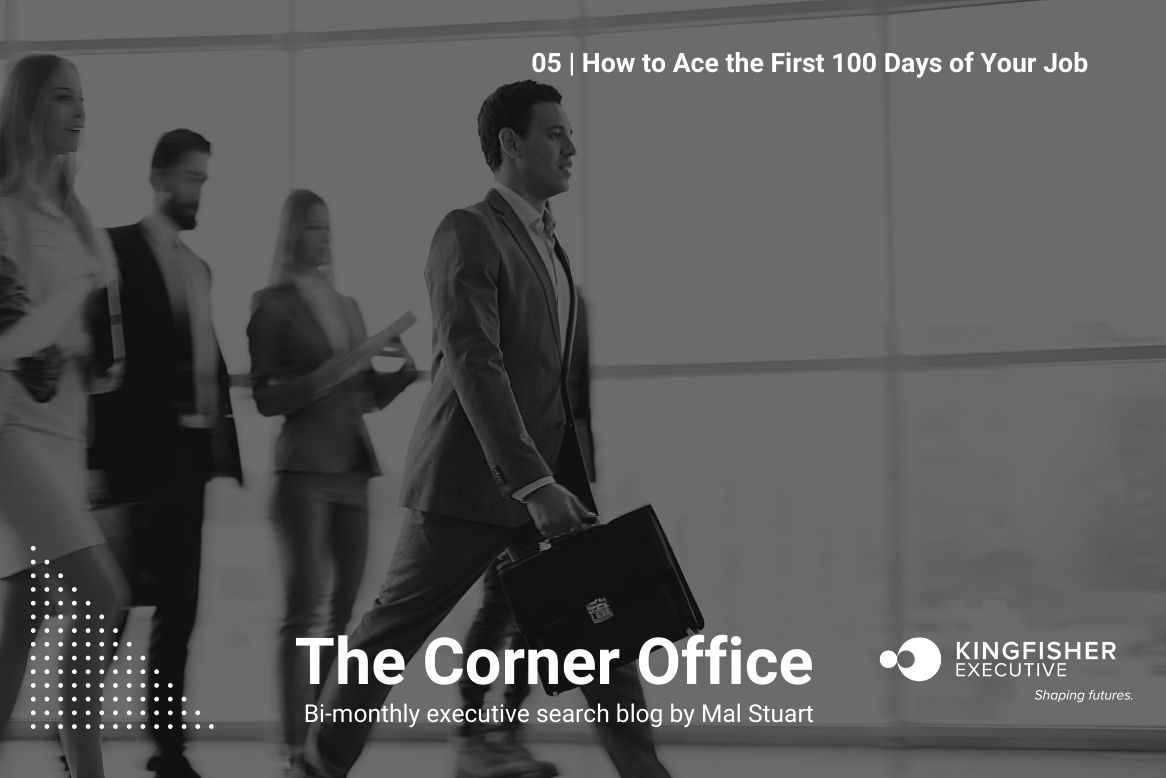 How to Ace the First 100 Days of Your Job
After doing all the hard work and landing a new job, most new starters turn up on day one armed only with optimism and their previous experience. Then the new employer adds an induction plan to the equation and we all hope success follows.
To give yourself the best possible start, we invite you to consider the following:
1 – It starts before Day 1
Get in touch with your new colleagues before you formally commence. Have a coffee catch-up and start building relationships. Is there anything they can email you to help you hit the ground running?
2 – Develop your personal brand
First impressions count – make sure you have your best self on show. This is a chance to set some new habits and standards for yourself (timeliness, productivity, follow-through and consistency).
Also, consider updating your online profile and how you can best utilise this platform.
3 – Be inquisitive and open-minded
Learn how they do things, ask lots of questions and try it out, even if you know a better way. Your new ideas will be better received after you have built trust and relationships.
4 – Define success with your manager
Position descriptions tend to be good at listing duties and responsibilities but very light on objectives. Therefore, it is so important to define success when you first get started. It then allows milestones and timeframes to be established (important stuff).
5 – Build deeper connections
Get to know your colleagues beyond pleasantries. It is amazing how people respond if you take a genuine interest, give some time and listen. In building relationships, you also build trust, which is a key ingredient in doing your job effectively.